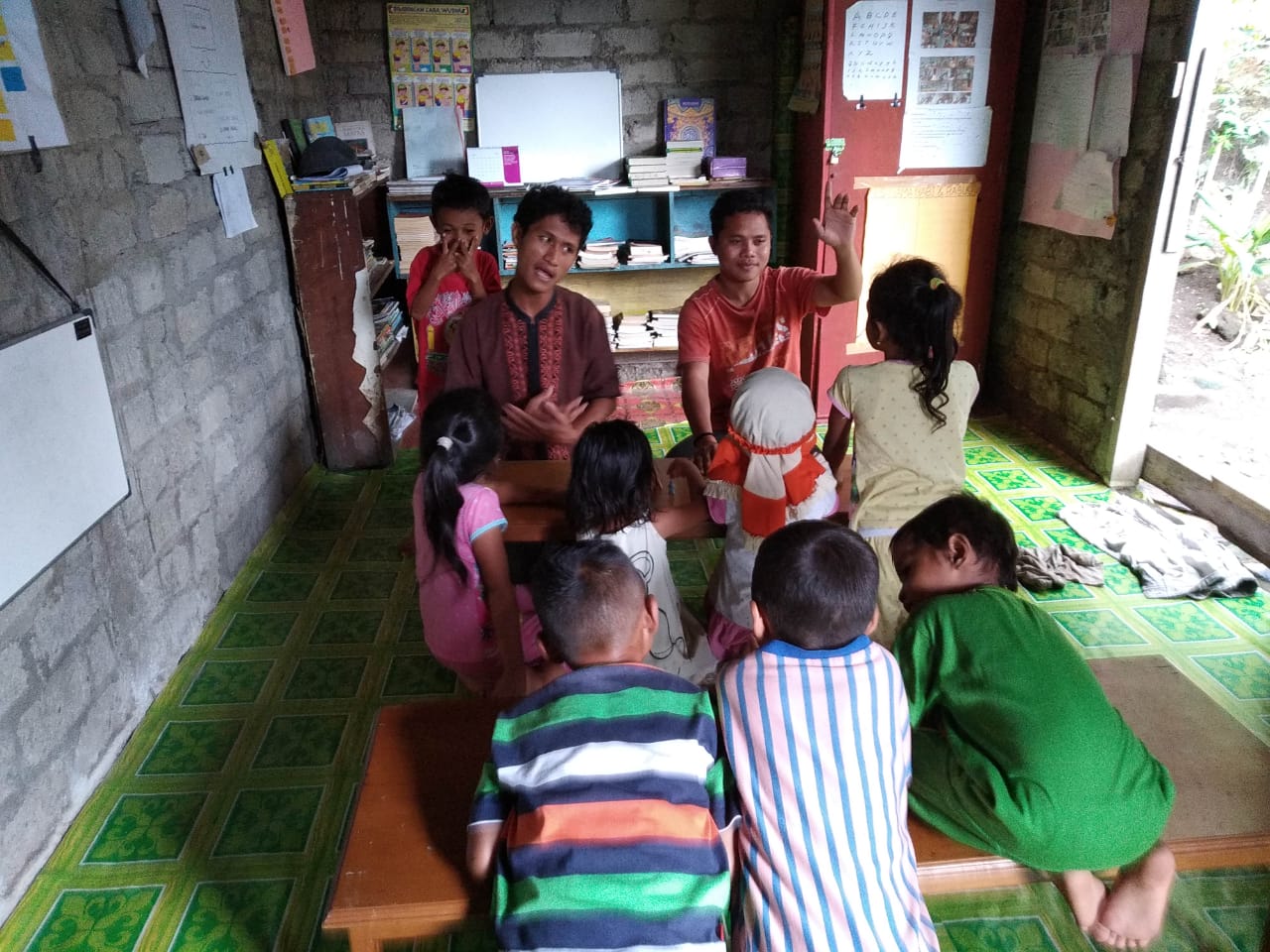 From inside the NBC Library, we heard the salawat tarhim (or praise to the prophet) flowing from the minarets. It is the sign for the Salat Asr or noon prayers. It also is a sign that we must rush to the community. It was a Friday which meant there was a schedule for pendar or tutoring in Rumbata.
That afternoon, in another NBC Library room, we were just sitting while sipping coffee and talking about unfinished taks.
Read More →
Class reunion: Indian Ambassador to Indonesia Pradeep Kumar Rawat (seventh right) and Wadah executive director Retnaning Tyas (fifth right) pose with Indonesian alumni of the Indian Technical and Economic Cooperation (ITEC) program at the India-Indonesia ITEC Alumni Day in Jakarta on Sunday. The ITEC program has sponsored over a dozen Indonesian women from East Nusa Tenggara to study solar energy in India. (Courtesy of the Embassy of India in Indonesia)
Read More →
The third batch from the solar electricity training program departed for India this Friday (22 March 2019). The group consists of 4 women - Mama Susana Maima & Mama Mariance Manilang, both from Talwai Village; Mama Agustina Maufani from Tasi Village, Alor, Nusa Tenggara Timur (NTT) and Mama Serli Sanam from Koa Village, Timor Tengah Selatan, NTT. All four of them were trusted by their respective communities to join the Solar Electrification Training Program in Barefoot College, Tilonia, Rajasthan, India.
Read More →
For more news, click here.
About Wadah foundation
Find out more about our organization, mission & vision, our programs, and the communities that we support.
GET INVOLVED
Want to know how you can help? Make a difference by showing your support to our cause, or participate by being a volunteer.